GenGold Testimonials
Whether you're thinking about living it up on a Caribbean cruise, finding dollar-friendly destinations nearby, relaxing at the beach or skiing the slopes, GenGold will make your travel dreams cherished memories. Read the following true customer testimonials, then call GenGold for the lowest guaranteed pricing with the highest quality concierge service available anywhere. Rely on GenGold to cut trip costs without cutting corners.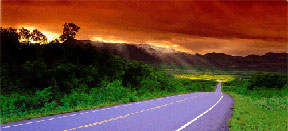 I'm so glad I had Generations Gold to prepare for my Hawaiian vacation! I reserved my car rental 7 months in advance but did not "lock-in" to the rate because we didn't know if the rate would go up or down by February.  Of course, the rate went up however, GenGold guaranteed the reserved rate for me at booking and the original reserved rate was honored saving me over $400 dollars for my 3 week rental! Then, when we went to another Hawaiian island, Generations Gold extended my son who lives in Hawaii a complementary membership (part of the family privileges of the program).  This saved him over $260 on his week's car rental. Total savings at least $660 dollars on our month of car rentals! Prior to locking into GenGold rates, we checked all the on-line car rentals & used promotional coupons to get their best rates.  We could not beat the GenGold reservations rates.  We definitely will check with Generations Gold in the future to realize the savings. Thank you for extending this awesome program to Milford Federal customers!  Karen B.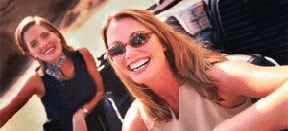 Last summer my sister and I went to Florida for a week, and wanted to rent a vehicle. My sister searched the Internet and found that most places were priced very high, around $300 dollars for one week. I volunteered to call GenGold to see if they would have a better deal for us. As I expected, GenGold had the best deal out there! We received a full size vehicle for the full week for $200 dollars. When we arrived at the airport in Florida we went straight to the car rental booth an had no issues picking up the car. Amanda A.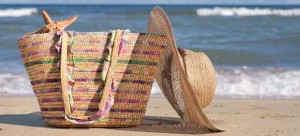 We decided last minute, 5 weeks prior, to take a cruise last April. After visiting our favorite website known for last minute deals, I had my husband call GenGold to see if they could beat it.  They could not beat it but they matched it,  which qualified us to get the cruise rebate of $125! The cruise specialist, Perry was able to book our train fare from Providence to NY where our ship was leaving from, chose the location of our room, making sure that the window had an unobstructed view, and that the room was close to the elevators but still far enough away to avoid the noise……He knows his ships, and yes it was an awesome cruise!!  Jean B.
Just booked a cruise out of Boston to Bermuda with Perry at GenGold and saved $241. That was the best price out of 4 quotes.  Saved enough to pay for my on-board weeks worth of gratuities, and parking in Boston!  Sheila L.
I was interested in going on a cruise during a week in July that I had already requested off at work. I needed to find a cruise line that had a trip scheduled for that specific time frame. My friend started searching the Internet for trips during that week that would meet our criteria, and came up with only one. The prices were all the same on each site we checked, I figured why not call GenGold and see if they can find a better deal for me. I spoke to a gentleman named Perry. Being that it was going to be my first cruise, he was very helpful and explained everything that I would need to know about the cruise. I felt very prepared for my trip and appreciated all the information he gave me. When I was ready to book the trip, I immediately received 5 % back off the bill and because it was my first cruise, Perry took off an additional 20 dollars. I ended up saving 98 dollars on this trip just by calling GenGold! Amanda A.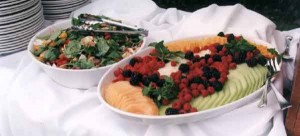 I have used dining dough locally at Cole's Tavern and Marathon restaurant, and enjoyed both places.  When I was in Miami and eating out every night I tried to keep a budget for food.  Before I left I purchased a few dining dough codes to order gift certificates.  I redeemed one before I left for my favorite Italian restaurant in the art deco district of South Beach (surprised it was listed).  The second I redeemed online at the hotel and printed there.  It came in handy to have a few of the codes with me.  Most hotels have computers and printers so you can check out what restaurants in the area offer these discounts.  Karen S.
My daughter called to remind me that my granddaughter had a concert on Wednesday night at 6:30, of course, I forgot! There was no way I could get home after work, have dinner and be at the concert, so I called GenGold and told them I needed a $50 certificate. They did the transaction and gave me the code right away. Once I had the code I went to the Dining Dough link on GenGold.com, put the code in and made reservations at a local restaurant for 7:30. We had 5 adults and 2 children, everyone ordered whatever they wanted. When we were done, I gave the certificate to the waiter, who deducted the $50, and gave me a final bill of $21.06. What a night we had and everyone went home full! Diane F.