EZ Switch Kit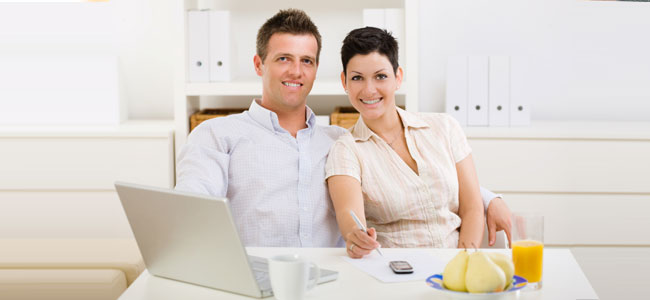 We make it EZ to Switch!
It's EZ to Switch from your current checking account to a Milford Federal checking account. We will guide you every step of the way. Simply stop in at any one of our locations and one of our experienced Customer Service Representatives will set up your new account for you.
Here are a few guides to help you along the way.
Guide 1
When you stop in to open a new Milford Federal checking account, bring in a valid Driver's License and second form of ID. You can open your account for as little as $10.00.
Guide 2
Milford Federal's Customer Service Representative will explain the different checking accounts and their features to you. They will assist you in choosing the account that will best suit your needs. They will give you the option to sign up for Internet Banking and the Bill Payment feature. We will also issue you temporary checks and order your new ATM/Debit Card at that time.
Guide 3
Change or sign up for Direct Deposit. Use the "Direct Deposit Change Notice" form (page 1) from the EZ Switch Kit to inform your employer or other organizations that you have a new Milford Federal checking account. Fill out the form using the account and bank routing numbers from your new Milford Federal checks. The fastest way to change the Direct Deposit of your Social Security benefit is to call: Social Security/SSI 1-800-772-1213; Veteran's Benefits 1-800-827-1000.
Guide 4
Stop using your old checking account. Keep your old checking account open until your Direct Deposits and automatic payments take effect and until ALL outstanding checks clear.
Guide 5
Change any automatic payments. If you have any monthly payments, such as utility or loan payments automatically deducted from your account you can use the "Automatic Payment Change Notice" form (page 2) from the EZ Switch Kit to inform these companies of your new account information.
Guide 6
Close your old account. Once your checks have cleared and your automatic payments have been changed to your new account, fill out the "Checking Account Closure Notice" form (page 3) from the EZ Switch Kit to inform your former bank that you wish to close your account.
Remember, our customer service representatives will hold your hand every step of the way. Just stop by any location and we will gladly walk you through the process. Moving your checking account has never been so EZ! We are looking forward to seeing you. Call us or stop in today!
The Home of EZ Checking Free!
508-634-2500  ·  800-478-6990  ·  Milford  ·  Whitinsville  ·  Woonsocket
www.milfordfederal.com · Member FDIC