Immediate Annuities
 
Are you looking for a product that can translate your retirement savings into retirement income?
If you are, then an immediate annuity may be right for you. Immediate annuities are contracts, between an individual and an insurance company. With an immediate annuity, you exchange a lump-sum of money for a guaranteed income stream. The insurance company takes ownership of your money, and agrees to pay you a set amount of income, for a pre-determined amount of time.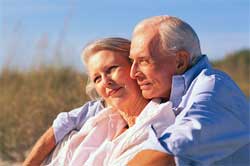 That may vary from:
Five Years

Ten Years

Income for Life
Upon exchanging your money, the insurance company will begin paying you income almost immediately.
To learn more contact us at (800) 478-6990.
---
Securities are offered through INFINEX INVESTMENTS, INC. Member FINRA/SIPC.  Milford Federal Investment Services is a trade name of Milford Federal Savings & Loan. Infinex and the bank are not affiliated.  
NOT FDIC INSURED

NO BANK GUARANTEE

MAY LOSE VALUE

NOT A BANK DEPOSIT

NOT INSURED BY ANY FEDERAL GOVERNMENT AGENCY