Mortgage Specialists
See us for the rates and terms you want and the added convenience of our free pre-qualifier service to help you through all the steps of applying for a mortgage. Our mortgage specialists are on hand to help you get started. You can visit any of our offices where evening and Saturday appointments are available.  NMLS# 465956.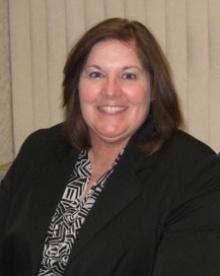 Beth Caico
Mortgage Loan Specialist
My background allows me to provide you with the best financing experience from application to closing. With over 20 years of experience in residential mortgage banking, I have extensive knowledge of fixed and ARM products, including Jumbo Mortgages, and specialize in helping First Time Homebuyers. Customer service is my priority. I am passionate about helping people fulfill their dream of homeownership. Whether you are a First Time Home buyer or have been through the process before, I will be with you every step of the way.Milford Federal Savings and Loan has over 126 years of serving the banking needs of our community, and along with a supporting team of underwriters, processors and management, continues to provide expertise, knowledge and exceptional customer service.
With a full range of mortgage products to help you meet your needs, coupled with competitive rates, In-House Servicing and service that is second to none, you will be happy you decided to work with an experienced professional. Pre-Approvals and mortgage consultations are free of charge. For your convenience applications may be taken over the phone, in person, or online. I look forward to hearing from you.
NMLS# 414859
Office: 508-234-8256
Mobile: 508-333-0099
Email: Beth.Caico@MilfordFederal.com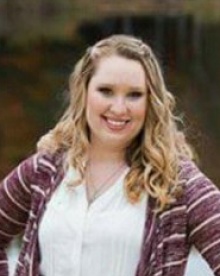 Sherice Riel
Mortgage Loan Specialist
From my degree in Finance to my experience as a teller, customer service representative, and, now, Mortgage Loan Specialist, my mission has been simple, to create a seamless, personal, and totally satisfying financing experience. Whether you are a first-time homebuyer, looking to refinance, or in the market for a construction loan, it is my priority to provide you with knowledgeable and professional guidance to meet all your needs. Your experience will also be supported by the dedication and expertise of our loan underwriters and processors, all of whom share a commitment to the kind of customer service Milford Federal has built itself upon over the last century-and-a-quarter. I am committed to making our low rates, in-house loan servicing, and hallmark customer service work for you – applications can be received in person, over the phone, or on our website. Questions and inquiries are always welcome. I look forward to speaking with you soon.
NMLS# 1376939
Office: 401-534-9995
Mobile: 774-573-5391
Email: Sherice.Riel@MilfordFederal.com